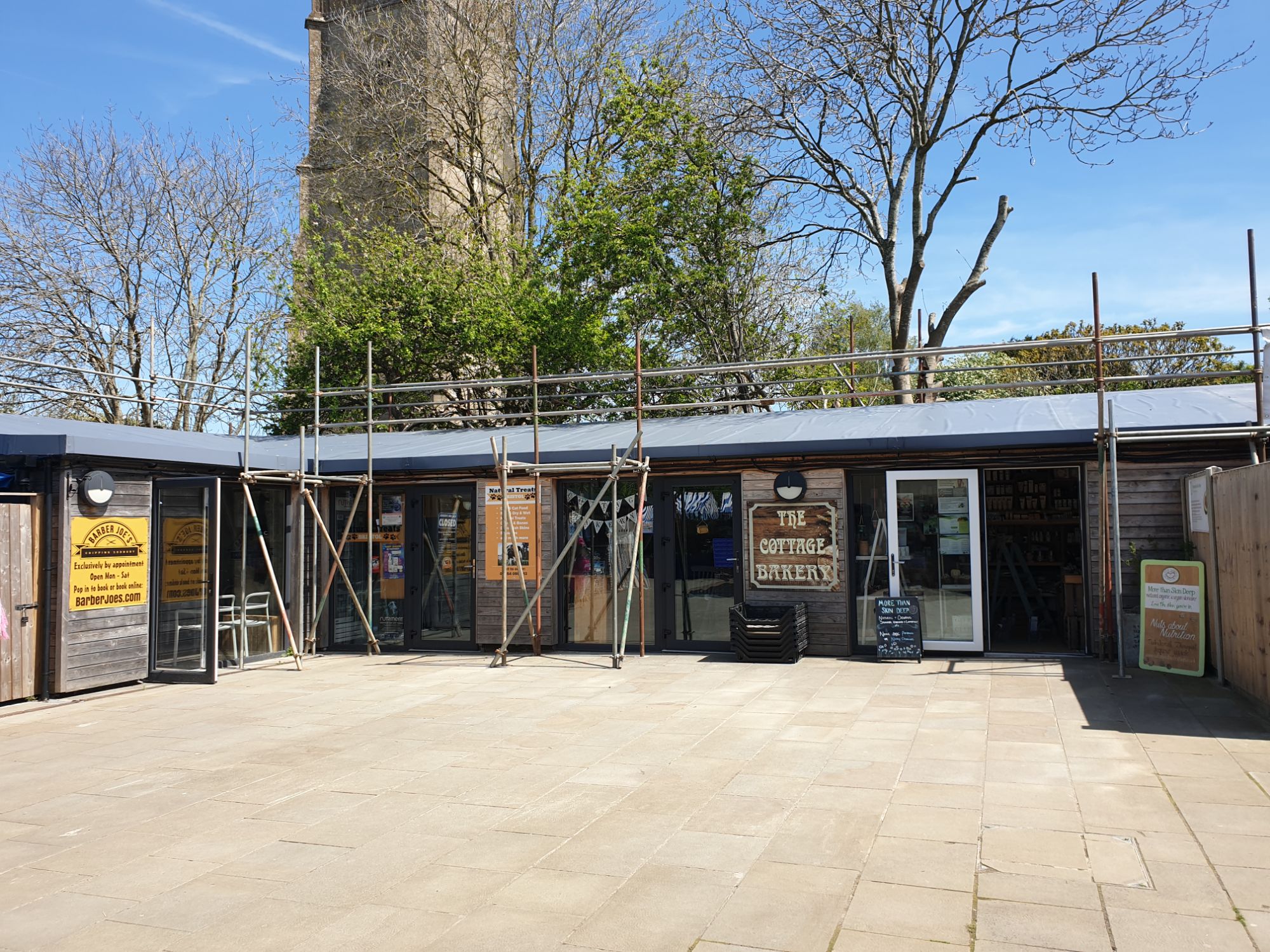 Market Unit For Rent
One of our market units will be up for rent from August this year. Set in a beautiful area of Chipping Sodbury, Hatherells yard is a fabulous shopping destination for locals and visitors to the town. Hatherells yard is the walkway from the main high street through to Waitrose and the town car parks. New roofs just installed! Hence scaffolding.
Rent payable on the 1st of each month. £340 vat inclusive.
Electricity is charged on top of your montly rent and will depend on your usage. Each unit has its own electric metre.
The unit MUST be open 6 days a week with minimum hours of 10-4pm daily.
To apply for a unit please complete the application below.